Awareness drives conducted in dolphin habitats across West Bengal
October 5 2021
HEAL celebrates Ganga River Dolphin Day with a pledge to support dolphin conservation across 10 key dolphin habitats of West Bengal.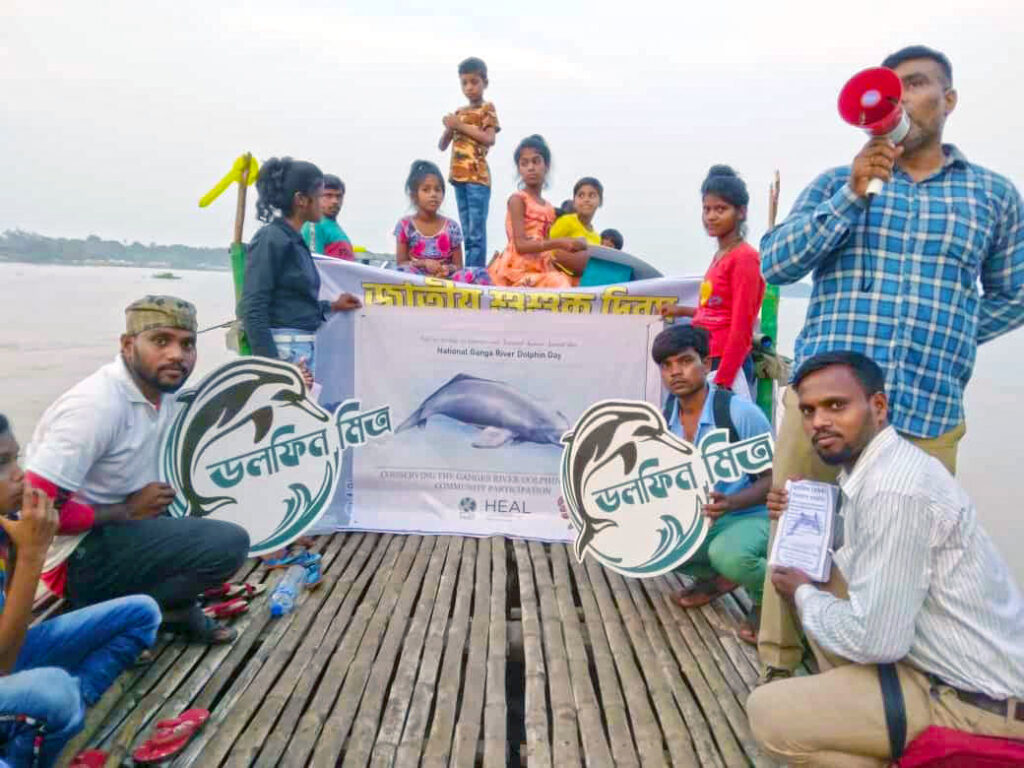 HEAL members and volunteers have been working to protect Ganges River Dolphin – our national aquatic animal – all over West Bengal. Dolphins are endangered today due to threats from dams, pollution, water traffic, intentional killing and by getting caught in fishing nets. Our work with Dolphins include the uncovering of the less investigated illegal trade of dolphin oil in the state, and creating awareness among schoolchildren about the need to protect this national asset. On Ganga River Dolphin Day, our members and volunteers from different part of the state pledge to protect this endangered species by involving the communities who are closely associated with its habitat.
Here are our members and volunteers from 10 key dolphin habitats along the rivers of our state (from north to south):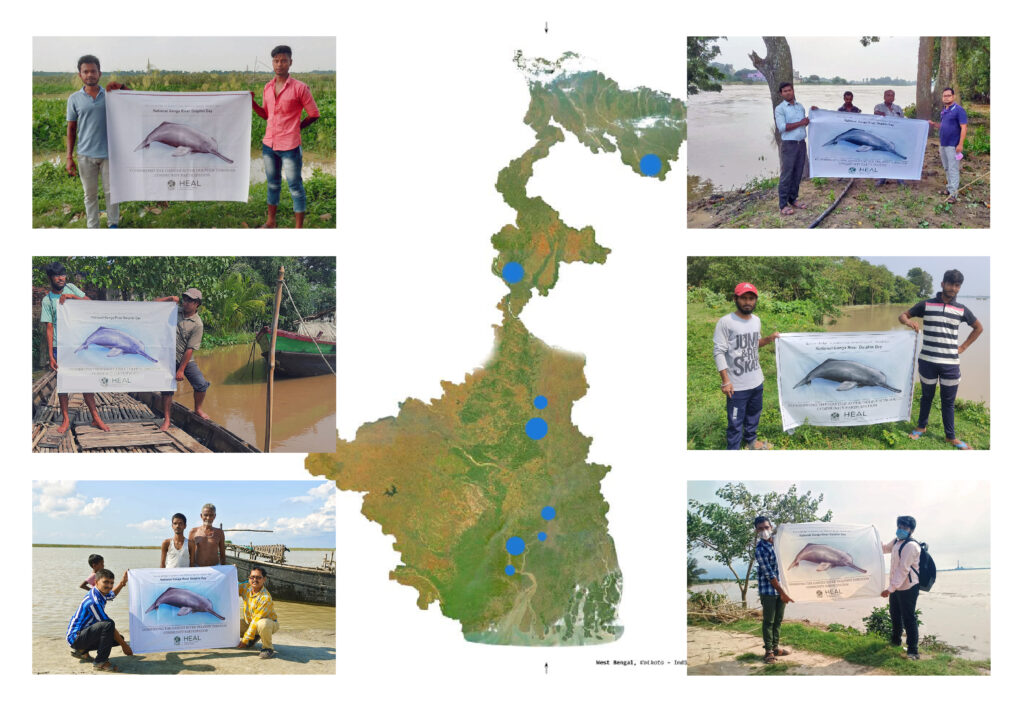 — Ghargharia, Kaljani, Balabhut river confluence in Coochbehar district.
— Kaljani river in Coochbehar district.
— Ganges in Malda district
— Bhagirathi river in Murshidabad district.
— Hoogly river near Raninagar, Nadia district
— Ajay, Bhagirathi river confluence in Bardhhaman district.
— Damodar river near Pursurah, Hoogly district.
— Mundeswari, Damodar river confluence in Howrah district
— Rupnarayan river in East Medinipur district
— Hoogly river near Diamond Harbour, South 24 Paraganas district.