Gopegarh Hunt Monitoring 2023
4 April 2023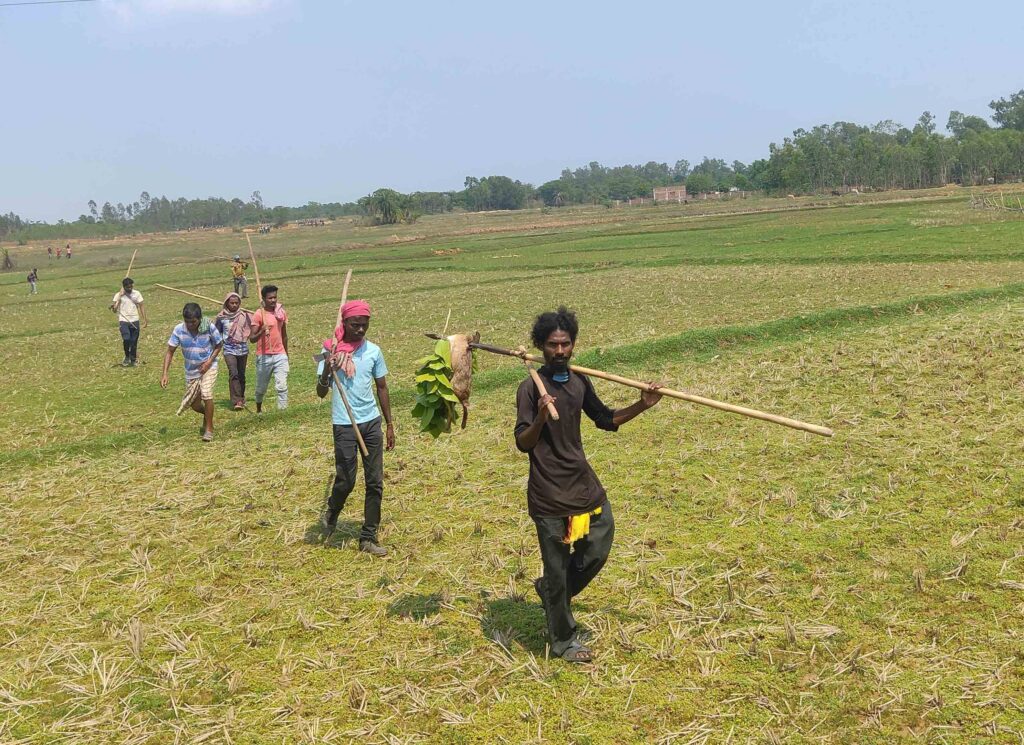 With encouraging developments such as the Calcutta High Court's recent verdict and the Humane Committee meetings, we anticipated better cooperation and action from various government departments, especially the district police which promised deployment of adequate police personnel and surveillance drones, for mitigating ritual hunting festivals. However, it seemed that we were back to square one on 04 April 2023 as hunting happened in full swing at the Gopegarh hunt in West Medinipur.
While the Railway Protection Force played their part in stopping hundreds of armed hunters from availing railways and the Medinipur Forest Division took some efforts to curb hunting despite a chronic lack of manpower, we were disappointingly let down by the district police. The department showed absolutely no intent in fulfilling the Superintendent of Police's commitments recorded in the resolutions passed by the Paschim Medinipur Humane Committee, let alone implement the High Court's April 2019 order.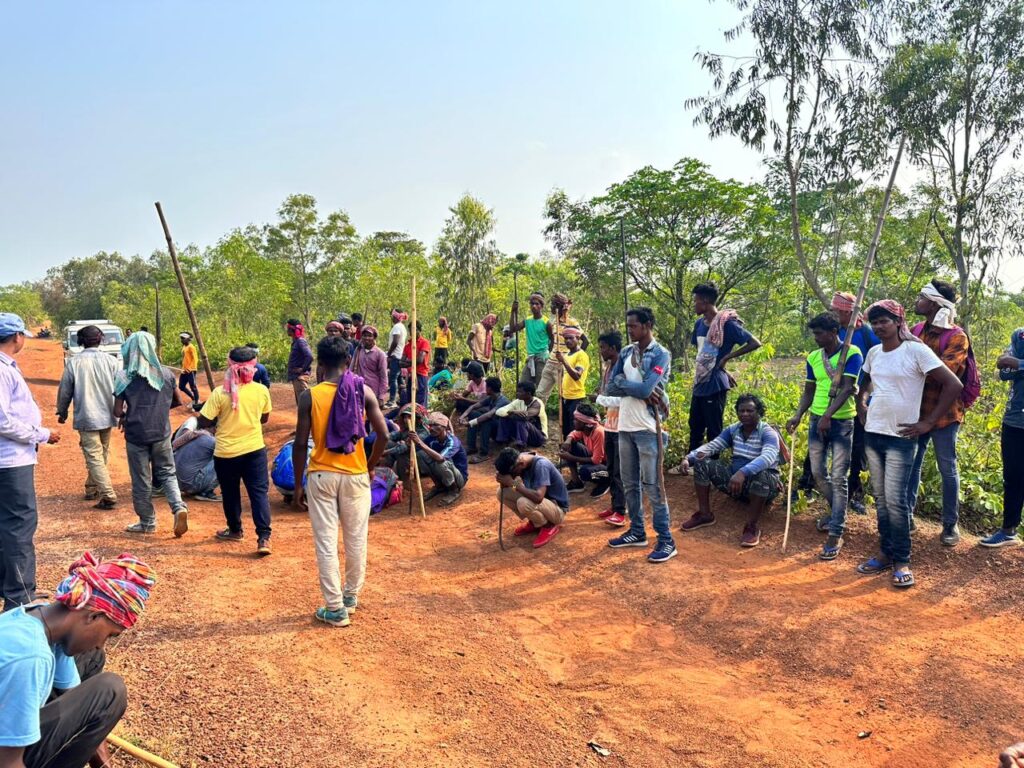 Despite repeated intimation that the ingress of hunters would begin during the night of 03 April itself, naka checkpoints at crucial entry points to the forest had no police personnel. This allowed hunters to conveniently arrive at the hunt locations in hired mini trucks and congregate well inside the Gopegarh forests by 4 am in the morning.
Our volunteers had to be posted at these checkposts to support the Forest Department officials in turning back hunters arriving throughout the rest of the day. When police authorities eventually did arrive, they showed no interest in seizing weapons unless repeatedly insisted upon by our team.
Further, our team went inside the forest and managed to confiscate a hunted mongoose (protected under the Wildlife Protection Act, 1972) and hand it over to the Forest Department. Even then, no resistance was put up by the authorities to stop the hunting groups.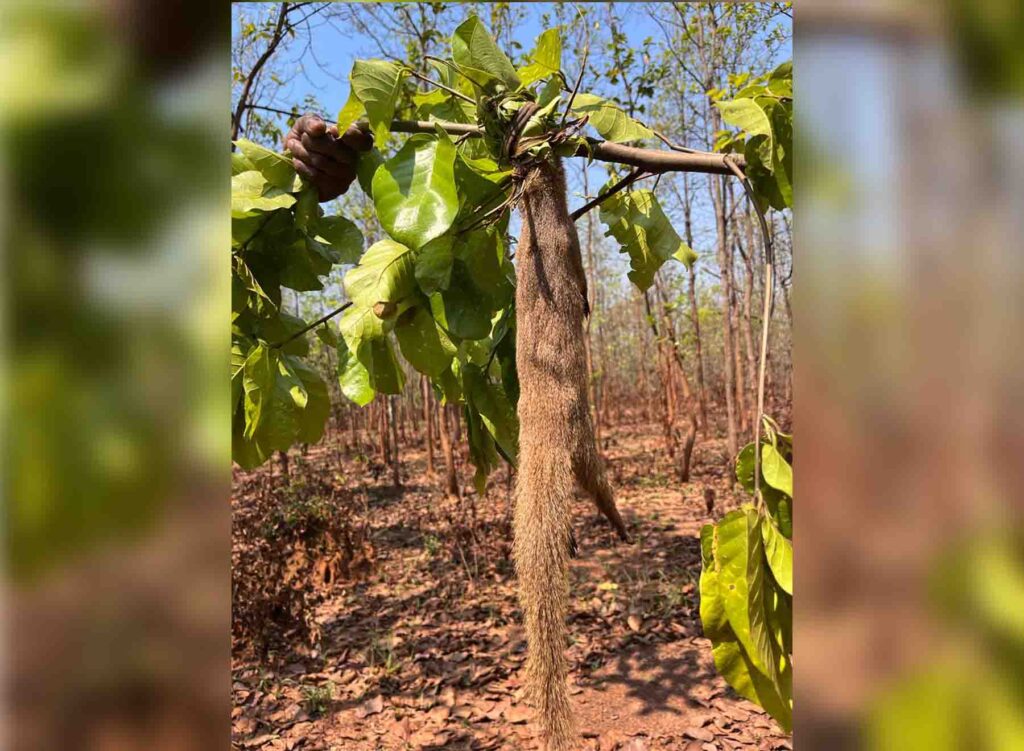 The police was virtually absent from the hunting grounds and came only when we repeatedly forced the IC of the local police to send their personnel to break up the mob when the hunters gheraoed our patrolling vehicles.
As a result of inaction by the authorities, hordes of armed hunters traversed uninhibitedly across the Gopegarh forest killing multiple wild animals, many of which could not be documented. Our volunteers witnessed the killing of two wild boars. Besides this, at least two jungle cats, four black napped hare and one small Indian civet were also found to be hunted. Our team managed to document some of the kills at great personal risk as the hunting mobs kept on threatening them with dire consequences while documenting.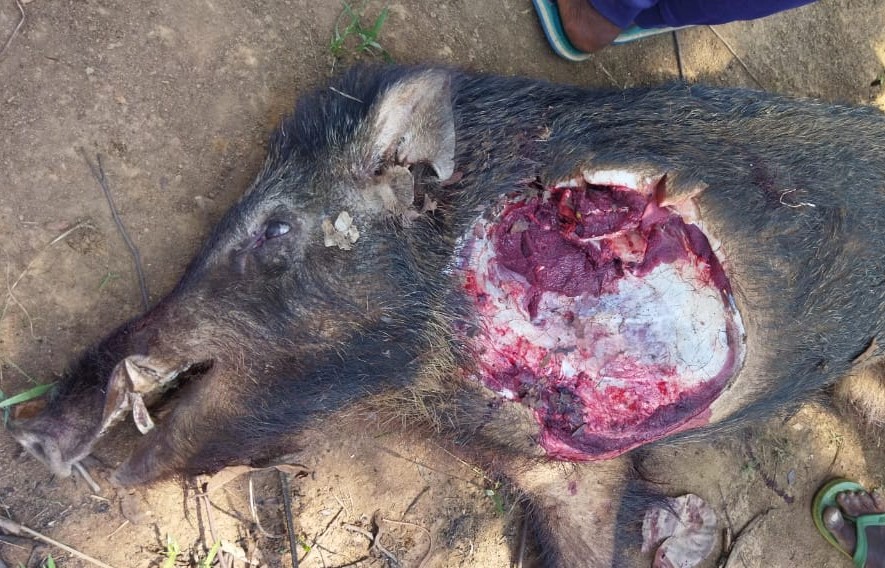 Unless awareness initiatives are supplemented with stringent law enforcement, blatant wildlife crimes will continue to take place, in complete violation of court's orders.