Counteracting bird poaching in Murshidabad
15 November 2022
Bird poaching, a serious threat to the avifauna of West Bengal, benefits from the lack of constant vigilance on huge swathes of wetlands that exist outside the Protected Area network. HEAL's extensive volunteer network regularly surveils such wetlands to keep poachers at bay. Last month, Soumyadip Mondal, HEAL's zonal coordinator in Murshidabad district, along with a volunteer team led by Kankan Burman had facilitated the arrest of a bird poacher at Bilkurul Beel in Bharatpur I block.This month, due to their active efforts, a second arrest was made from the same wetland. Two bird poachers, Naushad Ali and Asadul Ali, were caught by the forest officials on 06 November. They recovered four 70-80 feet nets and around 23 birds from the culprits.
Unfortunately, when they were produced before the court, the poachers were granted bail with a nominal fine of 1200 rupees. While this was disheartening, the prompt action taken by the Murshidabad Forest Department based on HEAL's intel was commendable.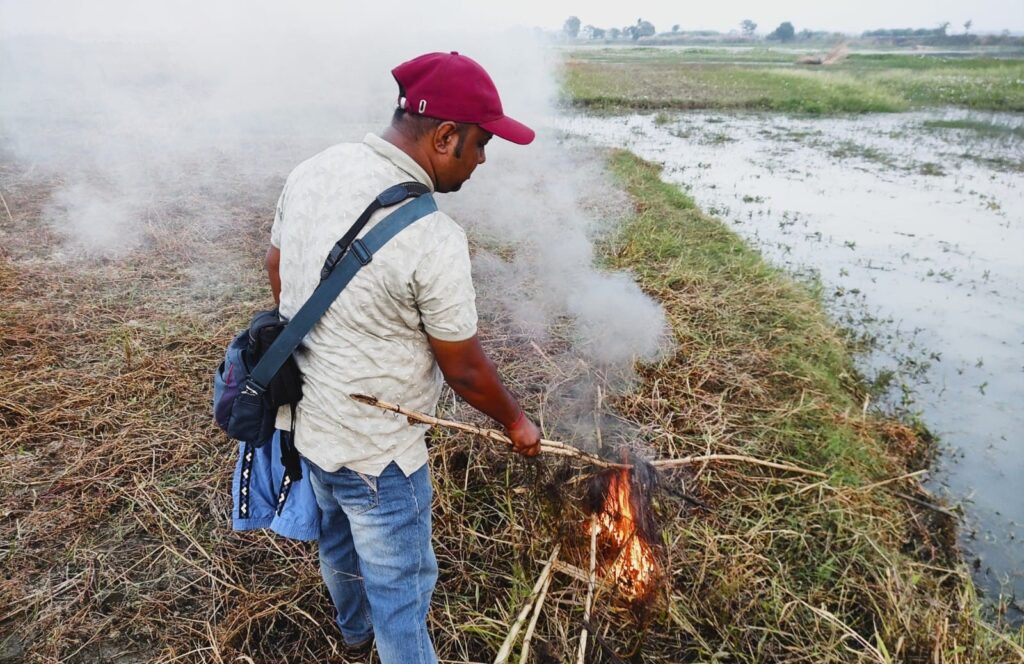 A week later, during a routine monitoring of Rampara Beel in Beldanga II block in Murshidabad, Soumyadip along with a local volunteer Subho Mondal, discovered a 200-metre long bird trapping net with carcasses of 6 different birds stuck in them. These included the following species: spotted owlet, common sandpiper, pied starling, white-throated kingfisher, and black drongo. Clearly these death traps do not discriminate between type or species and are a bane to any wetland's biodiversity and our state's avifauna. The net was removed and burnt to prevent it from being reused by poachers.