Arrest of Jackal Hunters in Murshidabad
26-27 February 2023
Punitive measures are seldom taken in crimes committed against uncharismatic wildlife and offenders often go unpunished despite being arrested. This largely results from a disparity in the value and significance accorded to lesser known fauna. An order by the Calcutta High Court dated 20 February 2023, in response to a public interest litigation filed by HEAL to prevent ritual hunting will hopefully bring about change and push the authorities to arrest perpetrators of wildlife crimes.
On 27 February, the Court of Chief Judicial Magistrate, Murshidabad remanded 10 hunters in a group of 17 (the rest were juveniles), to judicial custody for 14 days. The court rejected their bail plea while referring to the Calcutta High Court's order mentioned above which finds hunting of wild animals for fun and bravado as grievous a crime as murder.
The 17 strong hunting party was apprehended on 26 February at Bazarsau station, through a coordinated action between Forest Department and our local volunteer network based on intel provided by Zonal Coordinator Soumyadip Mondal. Two golden jackals chopped to pieces was found in their possession along with carcasses of a mongoose, a jungle cat and a few squirrels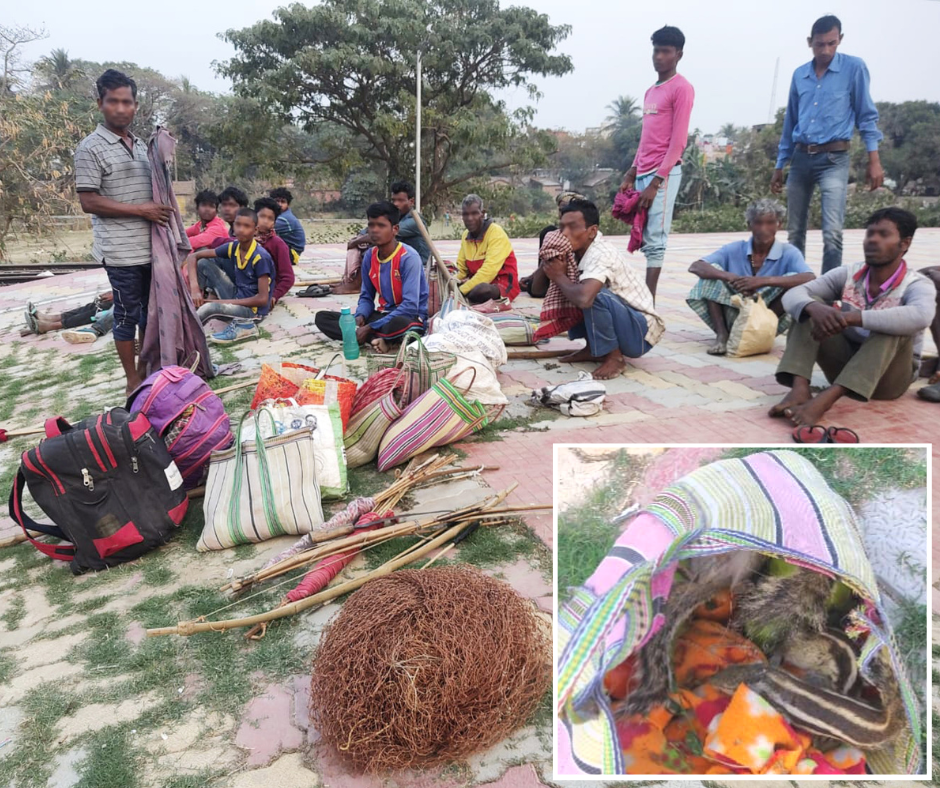 Hunting of wildlife, regardless of its size, number or charisma, in any shape or form is a crime and must be punished accordingly. In an age where accelerated habitat loss and a burgeoning population threaten the survival of wild animals on this planet, hunting in any form cannot be sustainable or justified.