Soumyadip Mondal Receives Biodiversity Conservation Award 2023
13 October 2023
We are thrilled to share that our member, Soumyadip Mondal, has been honoured with the 'Biodiversity Conservation Award 2023' by the Office of District Magistrate and Collector, Murshidabad. He was presented with the award at the 'District-level Awareness Program-cum-Workshop on Biodiversity', an event facilitated by the West Bengal Biodiversity Board on 13 October 2023. This recognition acknowledges his significant contributions to on-ground conservation efforts in the district, particularly with regard to building liaisons for conservation.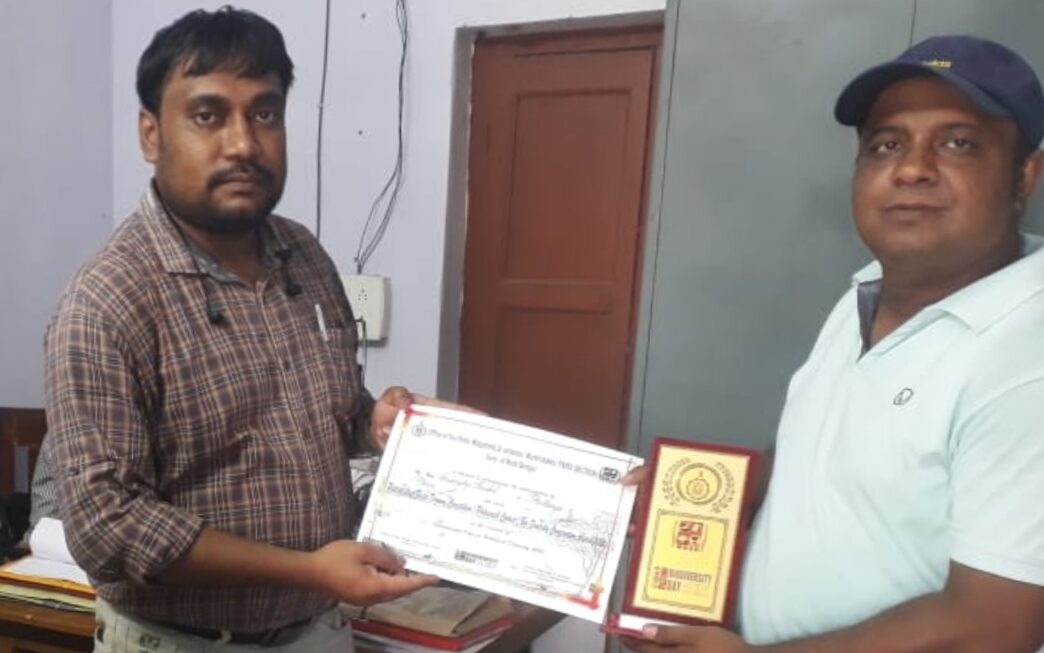 Soumyadip truly exemplifies the impact of individual commitment to biodiversity conservation. Leveraging his vigilant oversight, extensive informant network, and effective coordination with the Forest Department and local Police, he has played a pivotal role in detecting wildlife crimes and facilitating enforcement actions against perpetrators. Moreover, due to his advocacy, a river island in the Ganga within Beldanga-II block's Manganpara area was declared a 'Forest and Wildlife Conservation Zone' by the West Bengal Biodiversity Board, earlier this year.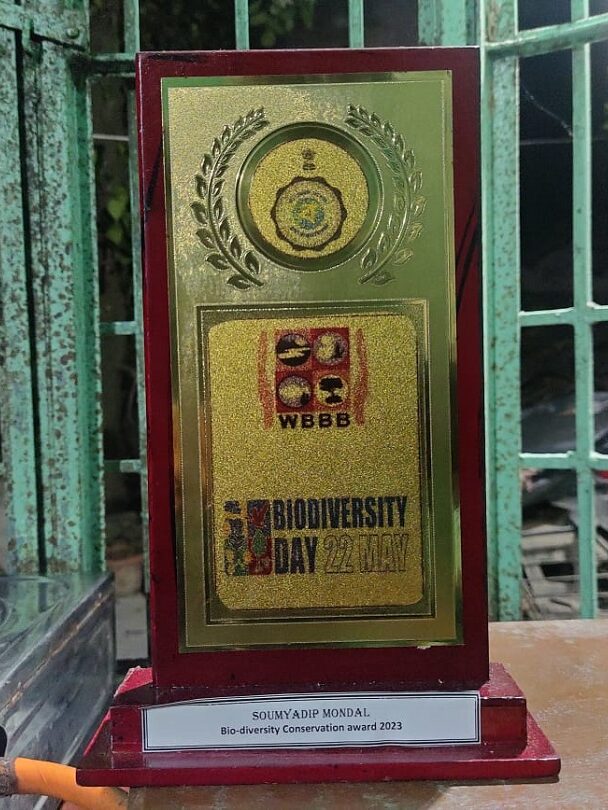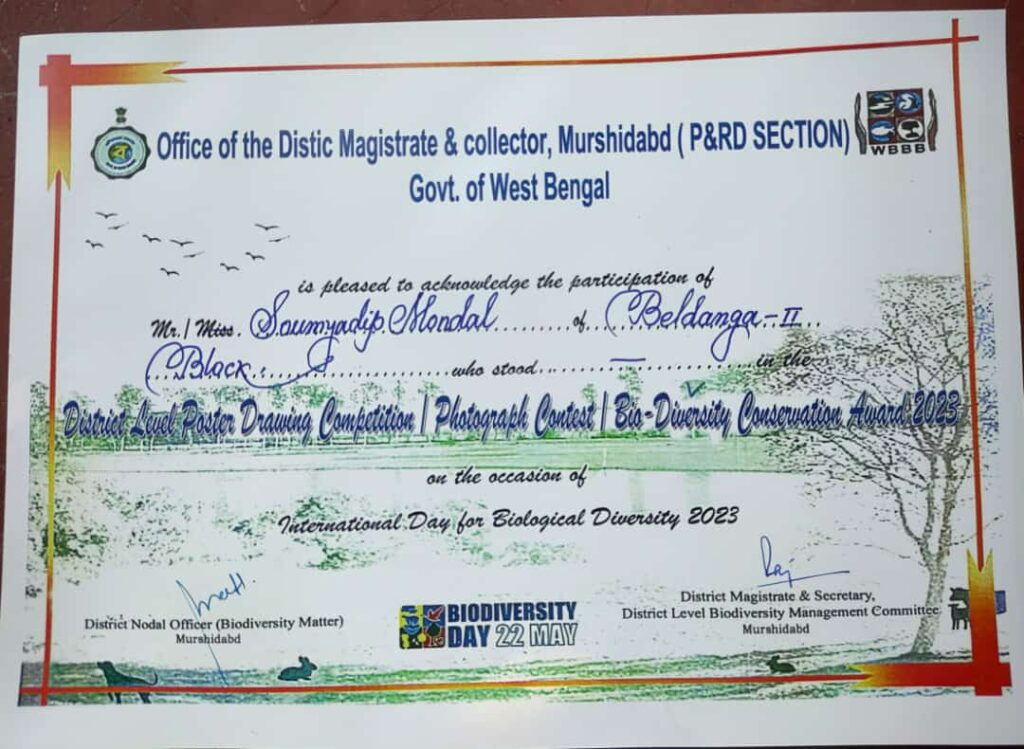 These traits befittingly make him HEAL's Zonal Coordinator, and we take great pride in working with him. We extend our heartiest congratulations on this remarkable achievement!