Snake Awareness Programs for School Students
01 – 03 August 2023
Young children in rural areas routinely encounter snakes as they reside in close proximity to cropfields and wilderness. As such, sharing knowledge about snakes and methods to prevent incidences of snakebites, with the younger generation, can prove helpful in reducing their fear of snakes and foster appreciation for these misunderstood reptiles.
With this aim, between 01 – 03 August 2023, our local teams in Jhargram, Murshidabad and Malda districts, organised a series of Snake Awareness and Snakebite Mitigation Programs targeting school kids of various ages.
Members Santanu Das and Rabin Mahato conducted these programs at Tulibarh Karmi Soren High School, Parsuli Jhareshwar High School and Bhatur Free Coaching Centre in Jhargram's Jamboni block.
Concurrently, member Jayanta Chakraborty in collaboration with Biggan Mancha organised a session for students of Pandua AK High School in Malda's Gazole block, while teammate Soumyadip Mondal interacted with students from Kamnagar High School in Murshidabad's Bazarsau area.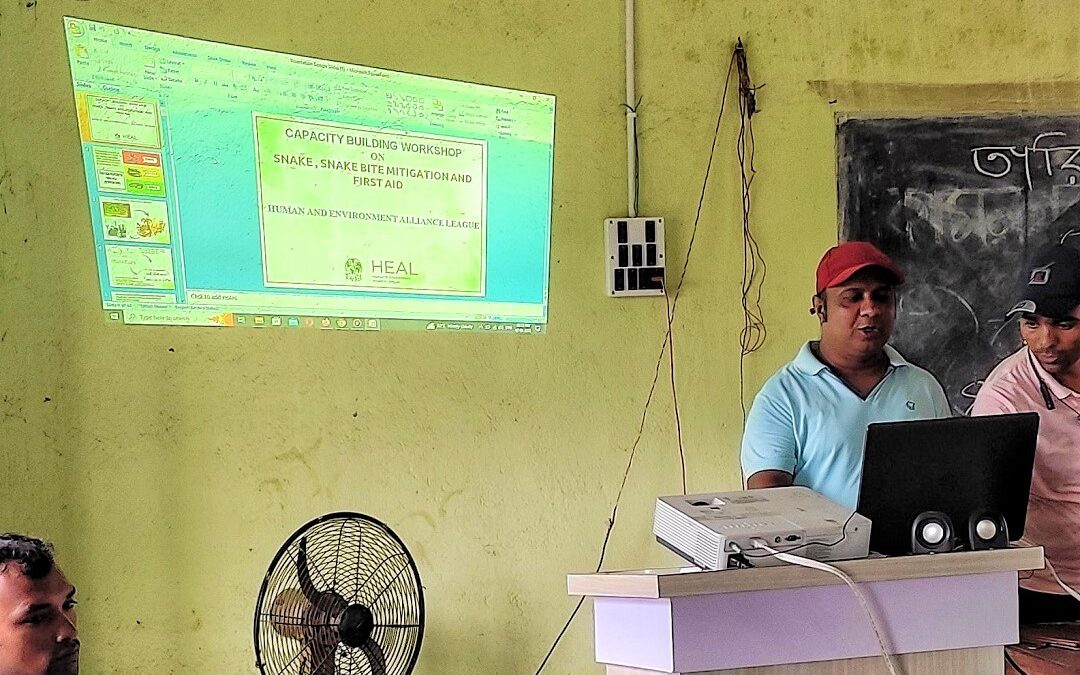 Students attending the programs were taught how to identify some commonly occuring venomous and non-venomous snakes and the ways to avoid them in order to prevent snakebite accidents. Our members also discussed the right protocol to follow in the case of a snakebite so as to prevent casualties and aid the victim's speedy recovery.
The students found these sessions very engaging. Their enthusiasm to learn about snakes encouraged us to continue organising more such programs. We thank the management of all these schools for agreeing to conduct these sessions for their students.