Jongol Sathi Initiative
July 2020 – February 2021
HEAL in collaboration with Wildlife Trust of India, undertook an initiative called 'Jongol Sathi' (Friends of the forest) in Jhargram, West Bengal. As part of this initiative, a team of 20 nature enthusiasts from 5 villages in and around Satbanki, Binpur II block were identified. This team has proved to be instrumental in creating awareness about the importance of wildlife among local communities and in mitigating human wildlife conflict, particularly in relation to elephants. Satbanki was selected as a starting point for this initiative because of the sensitivity of its residents towards elephants-on 10 July 2019 after 3 elephants were killed by electrocution, residents of Satbanki organized a mourning ceremony for these elephants and performed their last rites.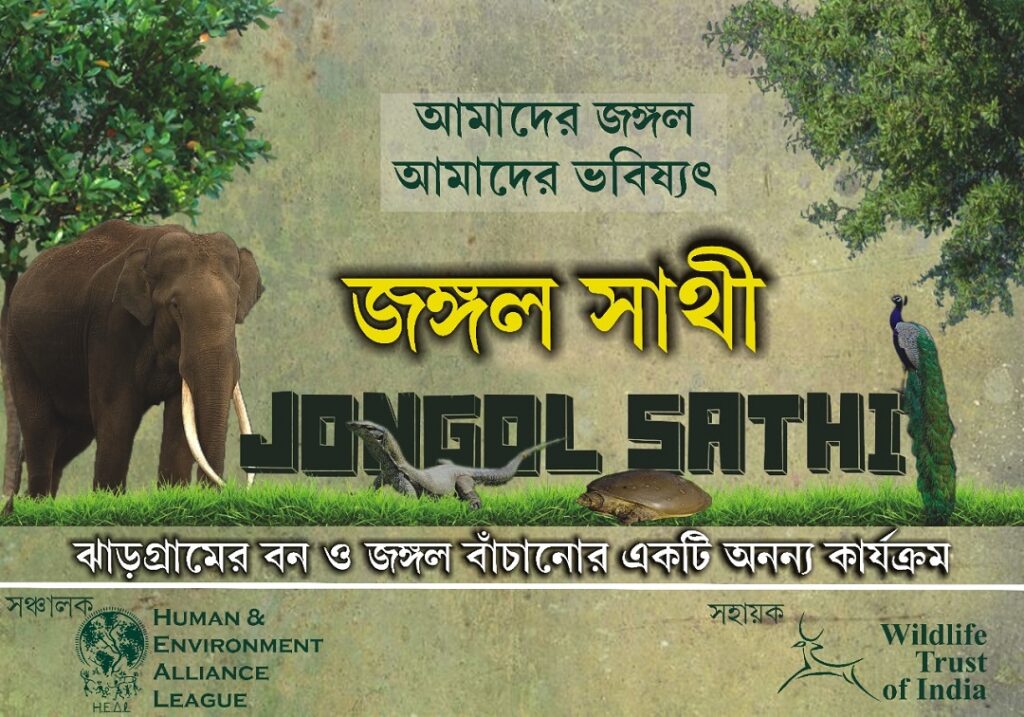 After a preliminary meeting with the team on 10 July 2020, a training workshop was conducted for the 'Jongol Sathi' team on 10 August 2020. Team member Aritra Kshettry, an INSPIRE fellow with the Ministry of Science and Technology and a conservation scientist one of whose main areas of expertise is human-wildlife conflict, addressed the 'Jongol Sathi' team about possible ways of reducing conflicts and monitoring elephant movement. On the same day, HEAL distributed essential field equipment to the 20 volunteers such as heavy duty torches, megaphone, sound horns with portable batteries (to keep away elephants when they try to enter villages), T-shirts and boots.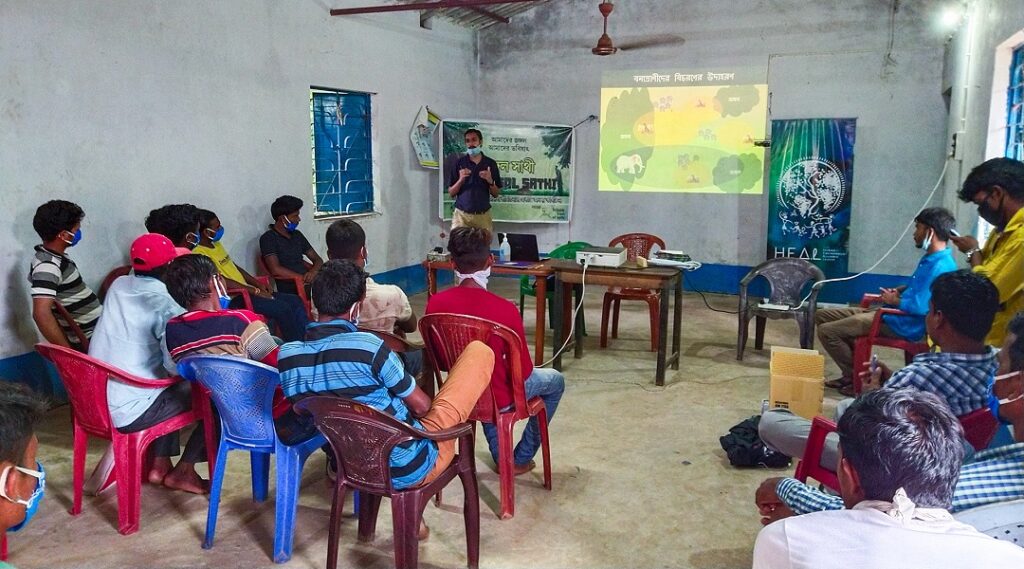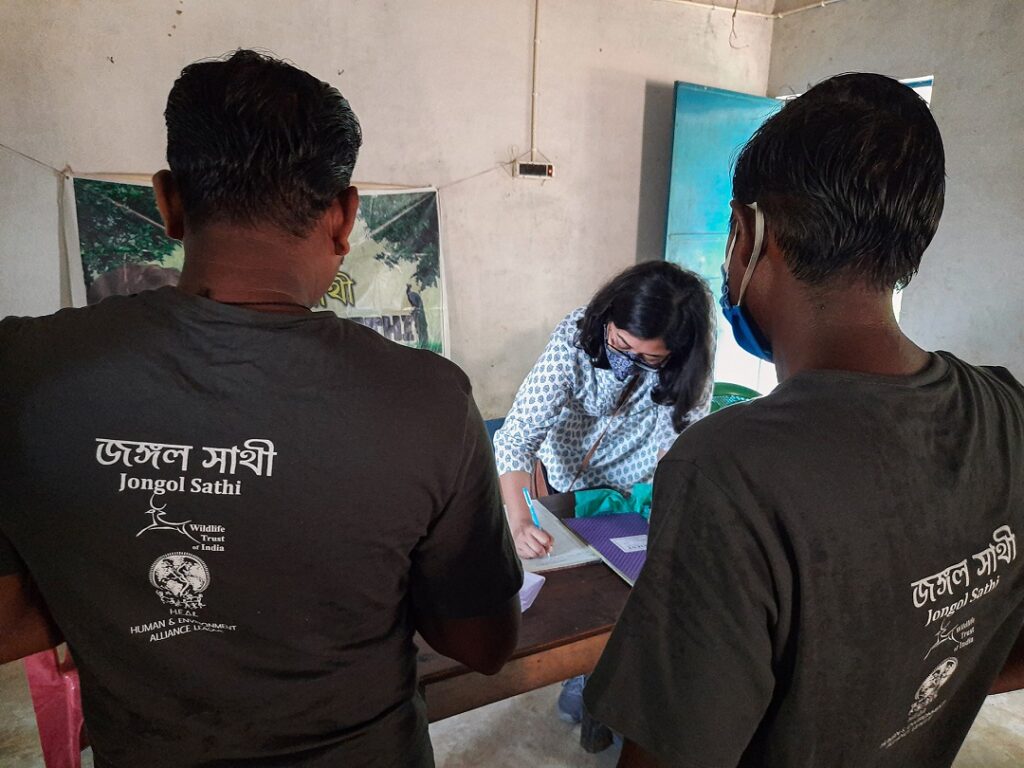 On 14 October 2020 Upasana Ganguly from our collaboration partner Wildlife Trust of India along with HEAL members visited Satbanki, Jhargram and interacted with our Jongol Sathi team who are working on human elephant conflict mitigation. Upasana shared her field experiences with Jongol Sathi and also provided the team tips regarding elephant monitoring and awareness generation.
Our partnership with Wildlife Trust of India continued till February 2021. During this period, the team of volunteers was trained to monitor elephant movement and manage human-wildlife conflict situations without using harmful methods. They also gathered important data on elephant movement in the area. The main work of the Jongol Sathi team, however, remains sensitization of the villagers about proper elephant management techniques, which it continues to perform under the guidance of HEAL.