Arrest of Mongoose poachers in Malda
05 December 2022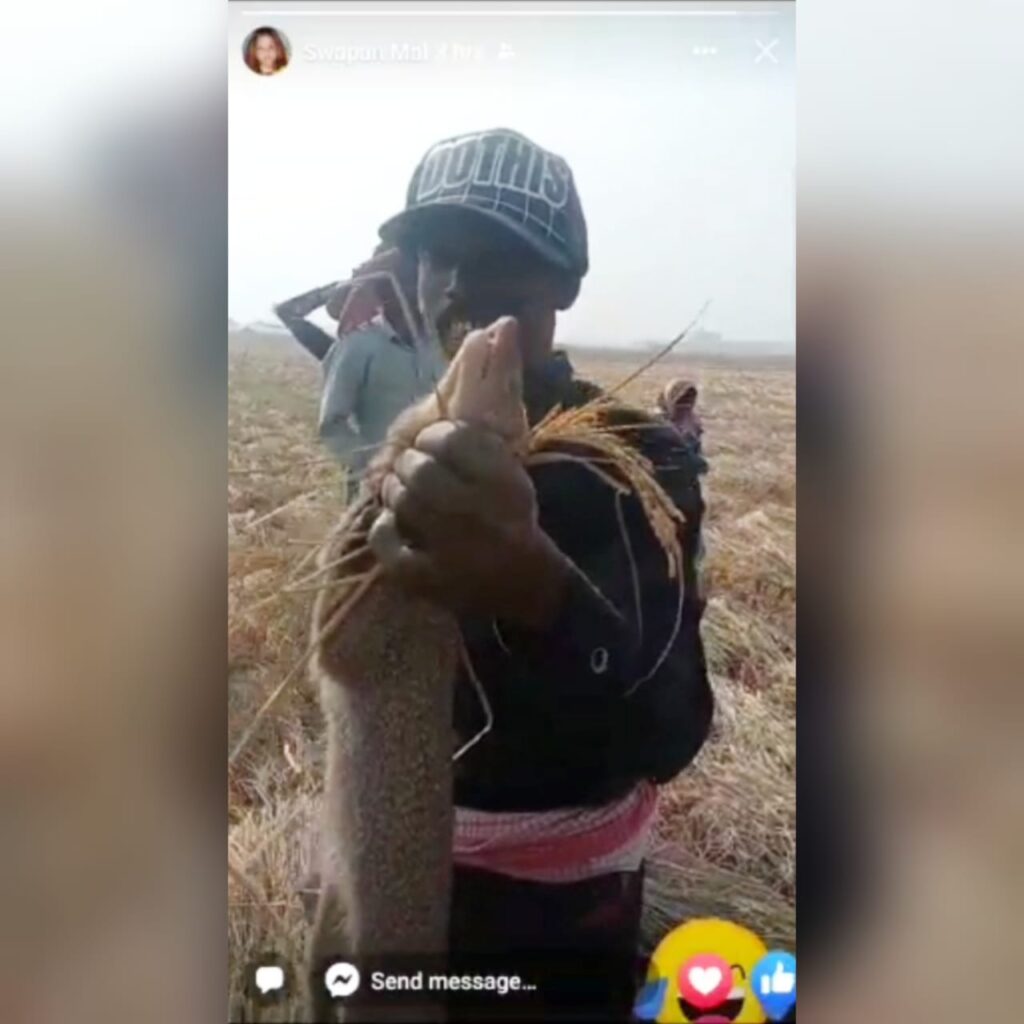 Our team in Malda district led by zonal coordinator Jayanta Chakraborty facilitated the Forest Department in successfully arresting a resident of Jhanjra village in Old Malda block for killing a mongoose – a Schedule II species under the Wildlife Protection Act, 1972 – on 05 December 2022.
On 04 December, Jayanta received a video from his volunteers, uploaded on Facebook by Swapan Mal, brother of the accused Bipin Mal. In the video the culprit, while still holding the mongoose which he had killed in a rice field, shares his plans of cooking and eating it. Intel on the whereabouts of Bipin and Swapan Mal was gathered and forwarded to the Divisional Forest Officer. The next day, Jayanta and his volunteers chalked out a plan along with the Range Forest Officers to nab the culprit.
They went to his village in the evening and apprehended him. However, they soon found themselves in the midst of a mob which refused to let them leave with the culprit. An hour later the police arrived and helped diffuse the crowd, allowing them to exit the village. On 06 December, Bipin Mal was produced in the district court and remanded to judicial custody for 15 days.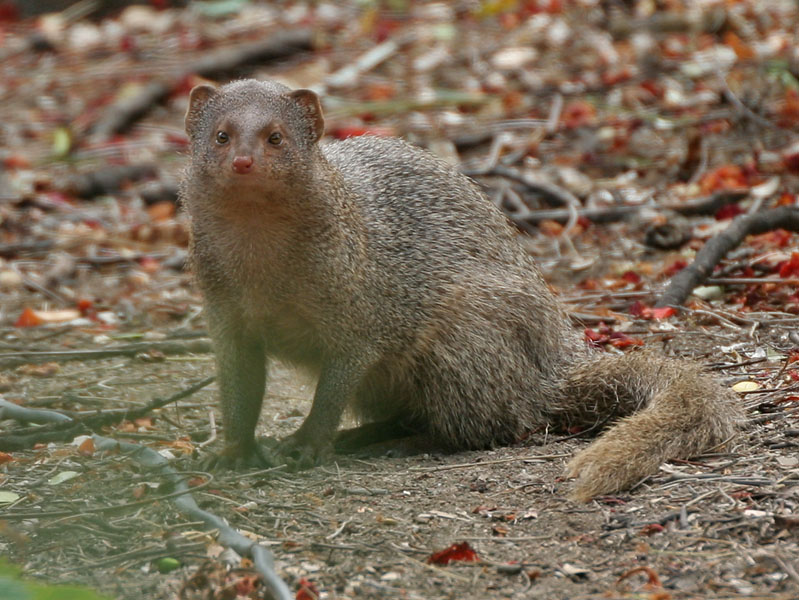 Bushmeat consumption not only puts pressure on wild animal populations but is also an interface for spill over of potential zoonotic diseases. Therefore, it is important to deter the rural population from consuming wild animal meat.