Protecting the Ganges River Dolphin
South Asian River Dolphin, also known as Ganges River Dolphin (Platanista gangetica) is a threatened species found in Ganges-Brahmaputra-Meghna river systems in India and Bangladesh. It is listed as Endangered by the IUCN and protected as a Schedule I species under the Wildlife (Protection) Act, 1972. It is also the National Aquatic Animal of India and the focus of a number of conservation projects.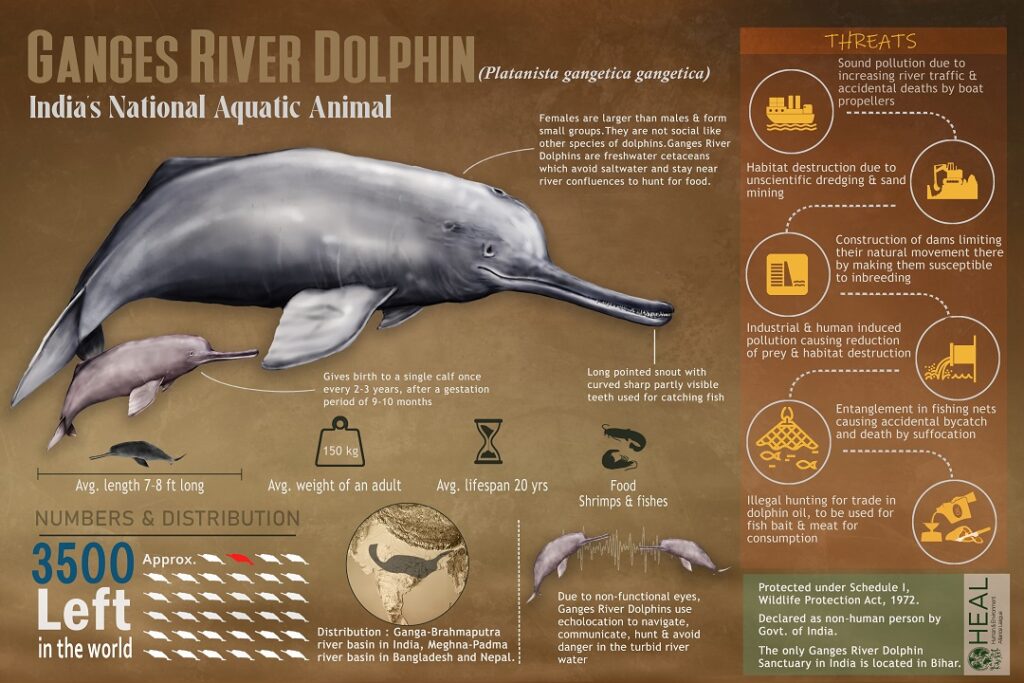 Status and Threats to the river dolphin in West Bengal
Previously thriving in large numbers, only a fraction of the Ganges River Dolphin's former population exists today in seven states of India. One of these states is West Bengal where the dolphin occurs in ten key habitats scattered across nine districts.
Several threats are responsible for the reduction in Ganges River Dolphin numbers across its range in India. In the state of West Bengal the foremost threats to the dolphin are use of illegal fine-meshed fishing nets and demand for dolphin oil.
Fine-meshed fishing nets
The West Bengal Inland Fisheries Act, 1984 outlaws the use of monofilament gill nets with a mesh size of less than 90 mm. The fish mesh size would trap fish fingerlings before they could mature and reproduce, bringing down fish stocks in the waterbody.
However, fishing communities especially along the Ajay-Bhagirathi river system, continue to use the nets illegally which results in dolphins, especially juveniles getting trapped in them.
Dolphins are mammals which need to come up to the surface to breathe. Once entangled, they can no longer resurface and consequently drown. Alternatively, the cetaceans escape with severe injuries to their snouts, to which they soon succumb.
Demand for dolphin oil
Sometimes, the river dolphins are caught alive by fishermen who instead of releasing them, kill the dolphins to extract oil from their blubber. Dolphin oil is considered as an excellent fish bait and believed to cure joint pain and gout. As a result, dolphin oil is a prized commodity and a dead dolphin is preferred over an alive one.
Our intervention
Awareness generation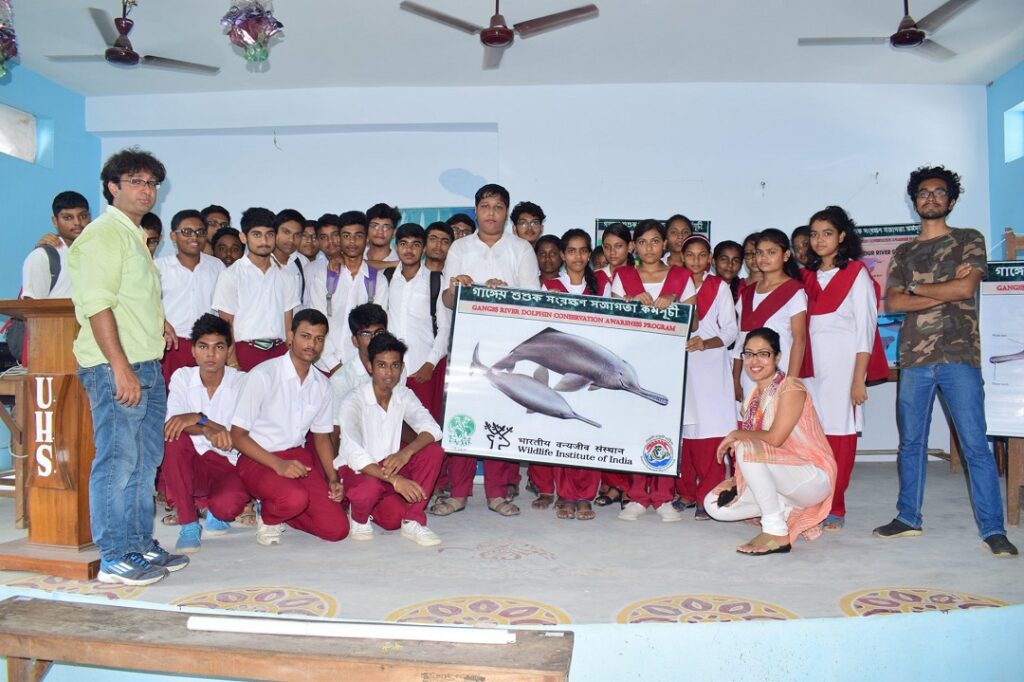 HEAL, in collaboration with the Wildlife Institute of India (WII), conducted a series of awareness programs in August-September 2019 on the Ganges River Dolphin in schools from various districts of West Bengal which cover its distribution in the state.
The aim was to raise awareness and kindle empathy for the Ganges River Dolphin among the younger generation and create future allies that would take efforts to conserve it.
Covert Investigation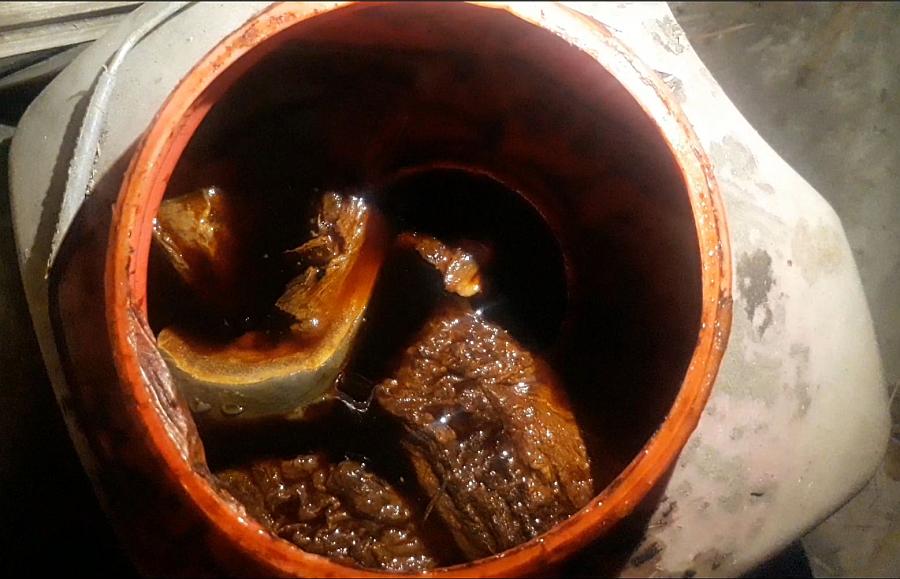 Following reports of several unnatural dolphin deaths, HEAL carried out prolonged undercover investigations in central West Bengal during late 2019.
The operation revealed large scale trade of dolphin oil and body parts which was happening extensively in the districts of Malda and Murshidabad.
An interim report of the investigations was generated and submitted to the state's wildlife authorities which culminated in arrests of two traders.
Community engagement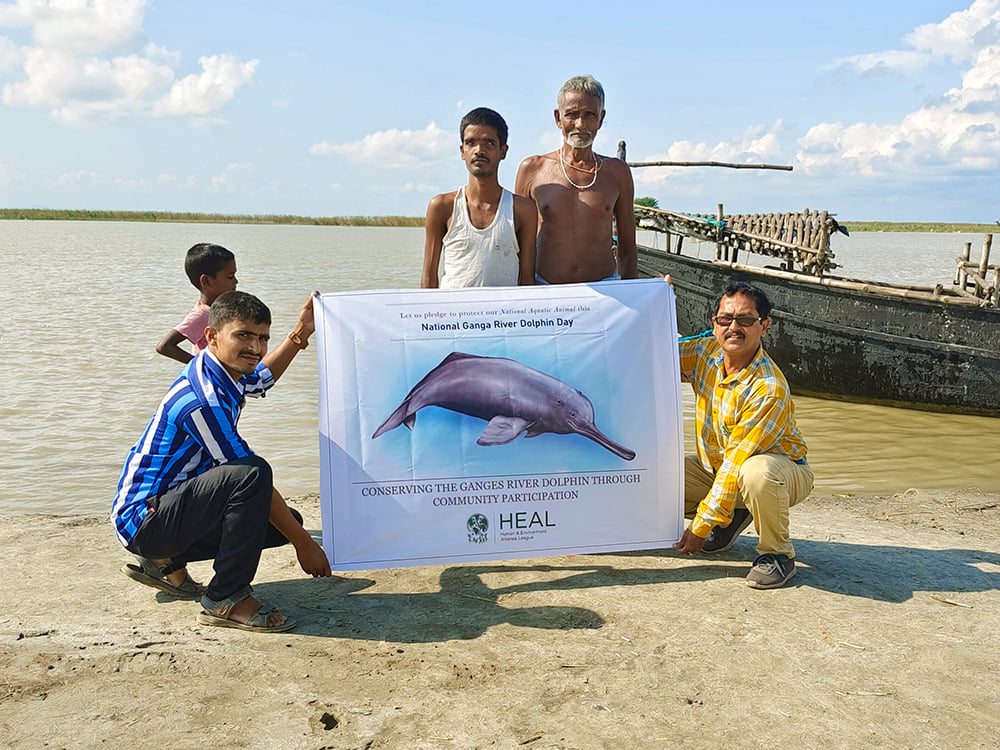 HEAL members in various districts of West Bengal celebrated the National Ganges River Dolphin Day by initiating a dialogue with fishing communities in Nadia, Burdwan, Howrah, East Medinipur and Cooch Behar to give up the use of monofilament fishing nets which harms the National Aquatic Animal of India.