Fishing Cat release accompanied by an awareness session, and felicitation of local conservationists
22 May 2022
On 22 May, 2022, HEAL in collaboration with The Fishing Cat Project, West Bengal Zoo Authority and Howrah Forest Division conducted a program for local young students at the Garchamuk Zoo, Howrah, to celebrate the International Day for Biological Diversity.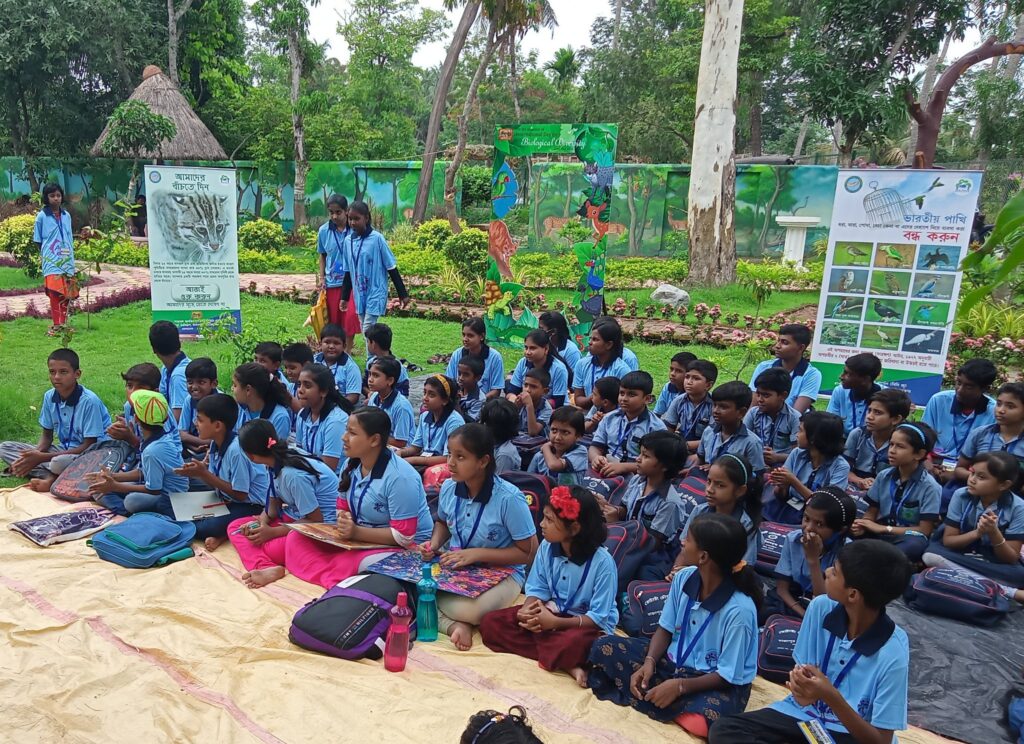 The day started with interactive sessions on the district's biodiversity and their ecological functions. This was followed by a drama focused on raising empathy and tolerance towards the State Animal, Fishing Cat, which often becomes a victim of negative interactions with local residents. Thereafter, they were taken on a nature walk inside the zoo and introduced to wild animals and their behaviour. The second-half consisted of drawing and quiz competitions based on the day's discussion.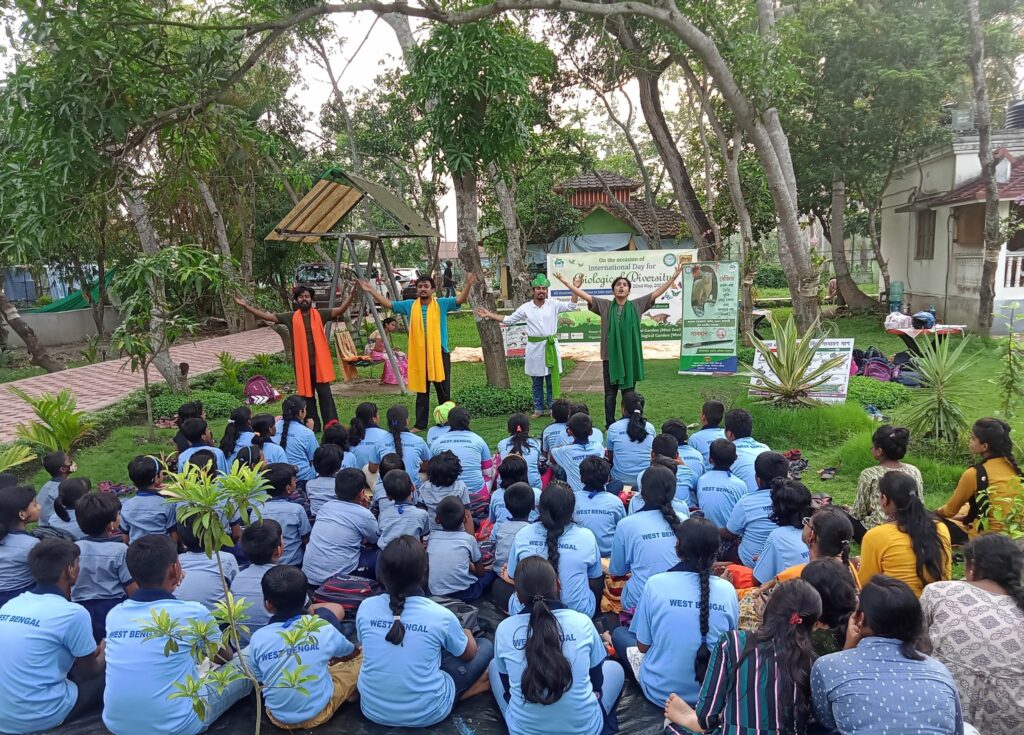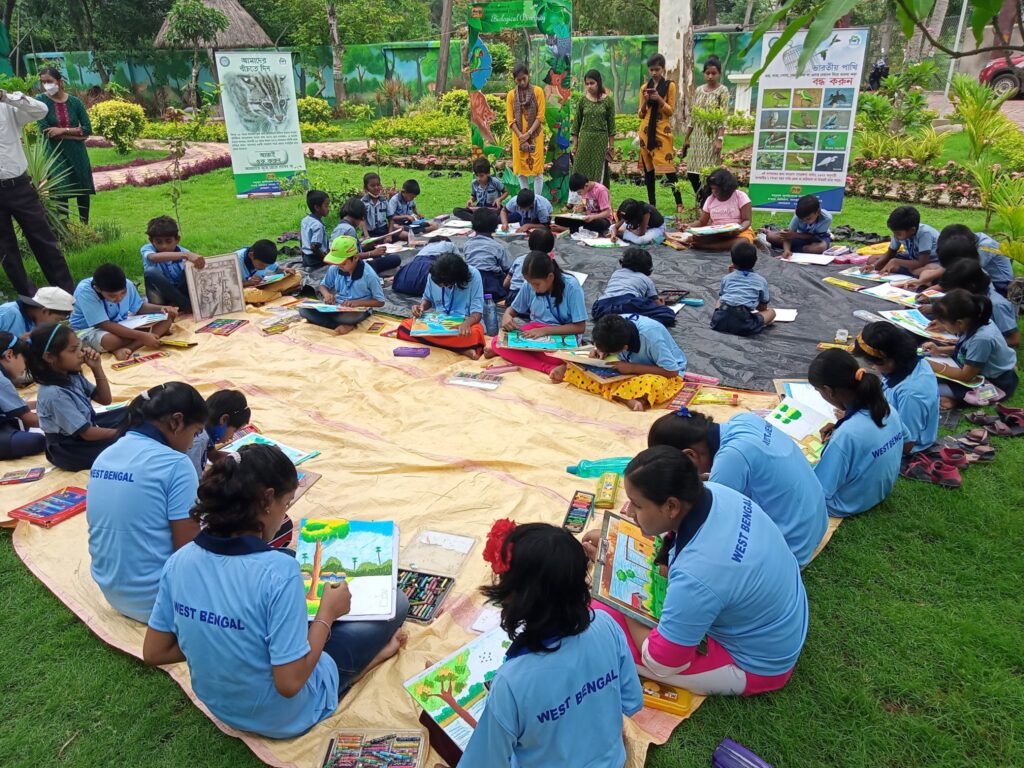 On that day, 5 conservationists from Howrah were also felicitated with awards – Prosenjit Dawn and Mantu Hait (for their contribution towards creating a freshwater reserve), Chitrak Pramanik and Sangita Giri (for their activism) and Pradip Ranjan Rit (for his education drives among young students).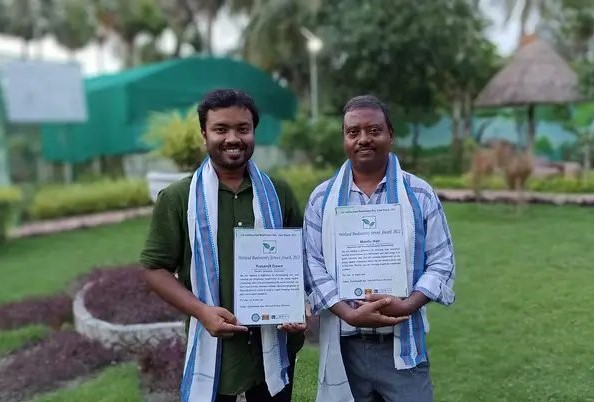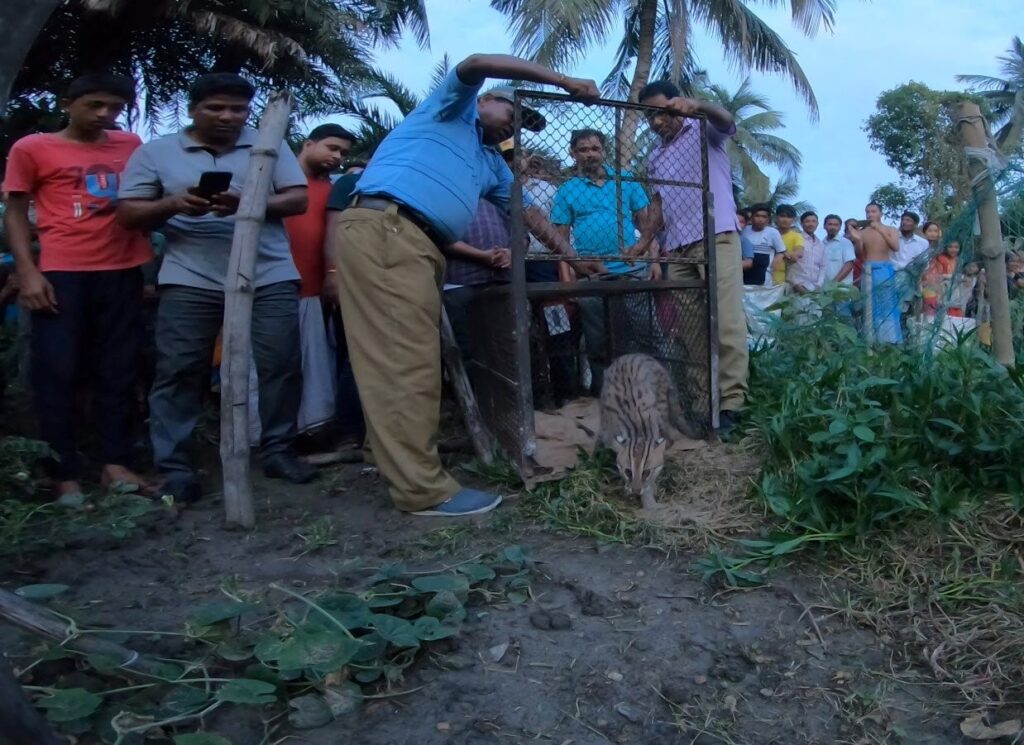 The eventful day ended with the release of a female Fishing Cat, to the same area from where it was captured, based on complaints of local residents. This was followed by interactive sessions with local villagers where experts attempted to decrease their fear and conflict mentality.